Zucchini and Walnut Cake –
a heavy cake but super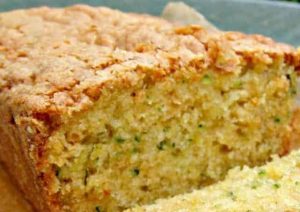 245gm chopped WALNUTS
500gm grated ZUCCHINI
250gm RICE BRAN OIL
330gm RAW SUGAR
3 EGGS at room temperature
310gm ground CINNAMON
1.5 teas ground NUTMEG
Preheat oven to 170deg
Line loaf tin with oil and paper
Put zucchini, walnuts,oil, sugar,eggs together.
Stir in flour, cinnamon and nutmeg
Bake for 1 1/2 hours.  Cool in tin.
Lunchbox Muesli Bars 
–  These are old faves that my children took to school regularly.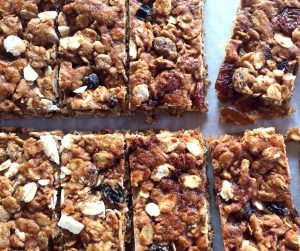 1 cup Rolled Oats
1 cup Rice Bubbles
3/4 cup Brown Sugar
1/2 cup Peanut Paste
1 cup Coconut
1/2 cup Sultanas
1/2 cup Honey
1 pkt Choc Chips (Optional)
4 Vita Brits/Weet bix
Melt butter with sugar, honey and peanut paste
Simmer for 5 minutes
Add remaining ingredients
Press onto greased lamington tin and bake until top is golden.
Cut to muesli bar sizes when still warm.
Suzie's Cheesy Things
4 oz Butter
12 oz Plain Flour
2 teas Salt
4 pinches Petter
8oz Grated Cheese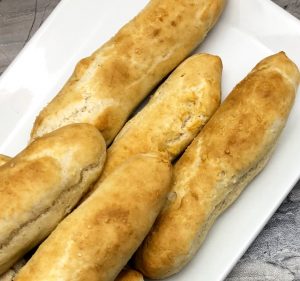 Rub 4oz BUTTER into 12 oz PLAIN FLOUR to resemble breadcrumbs. Add 2 teaspoons SALT and 4 pinches PEPPER Add 8 oz grated CHEESE Roll into strips and cut to size Bake in oven at 200deg for approx 6 minutes.