This morning my daughter popped in for breakfast before heading into work.
We had home made Whole Milk Ricotta with Salt and Peppered tomato
2 lt Full cream MILK
1 teaspoon CITRIC ACID dissolved in 1/4 cup WATER
1 teaspoon SALT.
Here is what you do :
Pour MILK into saucepan and add the SALT.
Heat milk to 95deg C (203F) Stirring constantly.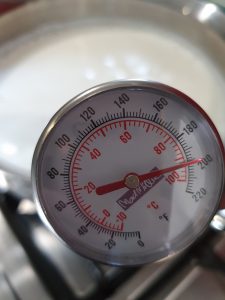 As soon as at 95deg, remove from heat and add CITRIC ACID mixture.  It will curdle immediately.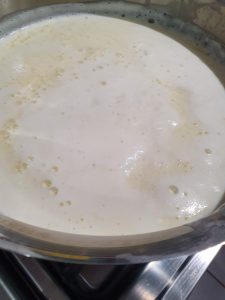 Leave ricotta to cool for 30 mins.  If not at the desired consistency, leave for another 30 mins.
(I left mine for 2 x 30 mins)
Use a draining spoon and layer the ricotta into draining basket/cheesecloth. (I used cheesecloth and put into draining basket)
I placed mine in fridge overnight/can be eaten immediately.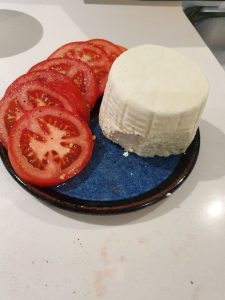 It is also excellent mixed through spaghetti with some nice chilli flavoured bolognese sauce, YUMMM !!