I came across this recipe and just have to give it a go.  Why don't you give it a go and let me know what wonders you come up with. Remember, I haven't given it a go yet, but will give you a report after the weekend.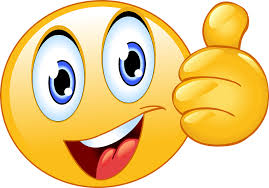 Ingredients:
1 can

sweetened condensed milk, cold

1

teaspoon

Vanilla Extract

(optional)

6oo ml

heavy whipping cream, cold
What to do:
Place sweetened condensed milk in the fridge to keep cold.

Using a hand or stand mixer fitted with a whisk attachment, whip the cold cream on medium/high speed until soft peaks form.

Turn off the machine and pour the cold condensed milk into the whipped cream.

Turn the speed up to high and whisk until the mixture is thick and stiff peaks form. Turn off the machine and stir in vanilla extract (optional).
JUST A NOTE for this one. I find that when you add a liquor, it helps to stop the ice cream becoming icy.
When adding flavours, I have left out the vanilla.  But that is up to you.
Making Homemade Ice Cream Flavors – no limits !

Now you have your ice cream base you can add in your desired flavors and fixing.

Generally, use two cups ice cream base and add mix ins to create your flavors.

Once you finish creating your flavors, transfer your ice cream mixture to an airtight container and freeze for a minimum of 6 hours or overnight before eating.

Keep stored in the freezer for up to 6 weeks.
I have got some frozen mango from last mango season to make up a dish on the weekend
Mango Ice Cream: Swirl ¼ cup mango puree into 2 cups ice cream base
Cookies and Cream Ice Cream: Mix ⅔ cup crushed Oreo Cookies into 2 cups ice cream base
Honeycomb Ice Cream: Mix ½ cup crushed Honeycomb into 2 cups ice cream base, don't overdo it with the honeycomb or it will be too sweet.